Notice about closed in a Tonami Tulip Park.
For preparations of a 2019TONAMI TULIP FAIR and removal work, the following period closes a Tonami Tulip Park.
session front for 10 days : April 12(Fri)-April 21(Sun)
Session later for 3 days : May 6(Mon)-May 8(Wed)
It's restricted inside the following figure blue limits.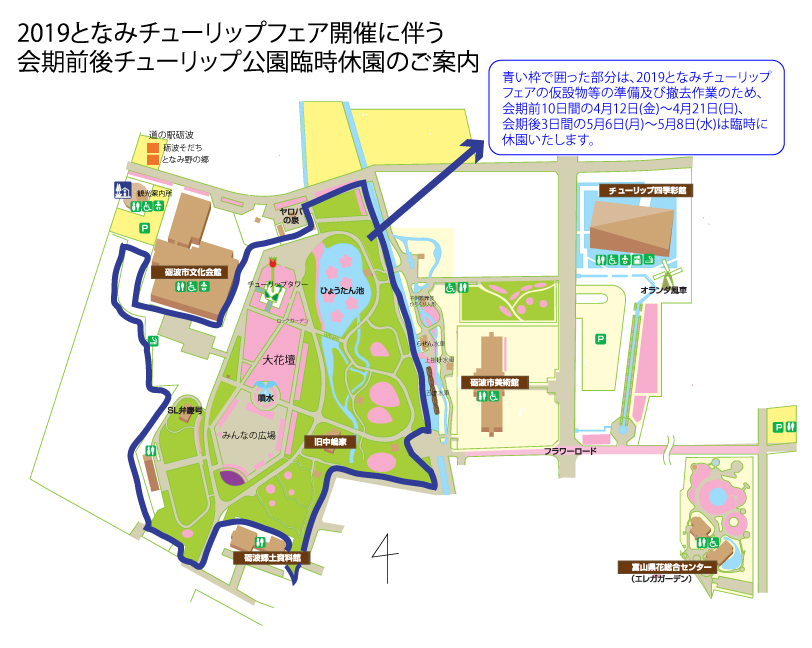 Further, Tonami Tulip gallery is usually passed and opened.