Flower
Blooming
Info
%
※2022/05/05現在
※チューリップフェア開催中のみ更新いたします。
Parking
situation
%
※2022/05/05現在
※チューリップフェア開催中のみ更新いたします。
Hospital
Parking
situation
%
※2022/05/05現在
※チューリップフェア開催中のみ更新いたします。
Summary
Theme
2022Tonami Tulip Fair
[Theme] Flowers color Love and dreams as many as the stars
The abundance of flowers in the tulip fair and the many varieties are likened to stars, and the love that is the flower language of tulips and the hope for the future tulip fair are included.
3 million tulips of 300 varieties are in full bloom.
The ground painting of the large flowerbed from the Tulip Tower and Tulip Skywalk is a must-see. The popular "Hana no Otani" with a height of 4m, the "Water Flowerbed" proposed by Tonami, the "I LOVE Flowerbed" with a heart-shaped flowerbed, the "Waterwheel Garden" with a waterwheel, and the "Color Garden" with 300 varieties. , "Dutch-style flowerbed", "Komorebi Garden" and more!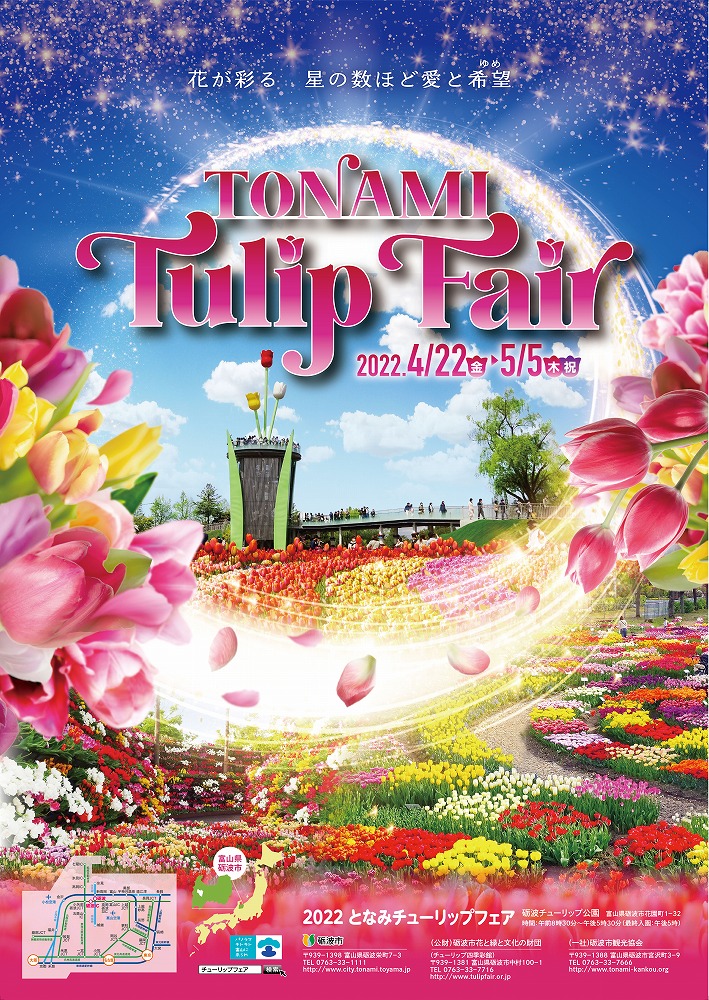 Period
April 22 – May 5   2022
Opening Hour
8:30am – 5:30pm
(Last admittance: 5:00pm)
Venue
Tonami Tulip Park
*The park will be closed between April 12 – 21 and May 6 – 8 in order to prepare for the Tonami Tulip Fair.
*The Toyama Prefecture Hana Sogo Center and Roadside Station Tonami have free parking.
*During the period of the fair, the entrance to the following facilities within the venue will be permitted by Fair ticket holders only: Tonami Tulip Gallery, Tonami Art Museum, Tonami Provincial Museum, the Old Nakashima House and the Tonami Culture Hall.
*Admittance with pets is not allowed.
Ticket
Entry Fees
Tickets 
Adult(High school students and older)
Standard ¥1,300
Group(20 people or more) ¥1,200
Children (Elementary and junior high school students)

Standard ¥200
Group(20 people or more) ¥200

Younger than elementary school age
Free
*On Children's Day, May 5, junior high school students and younger will be able to enter for free.
*Presentation of a disability passbook will allow the holder free entry.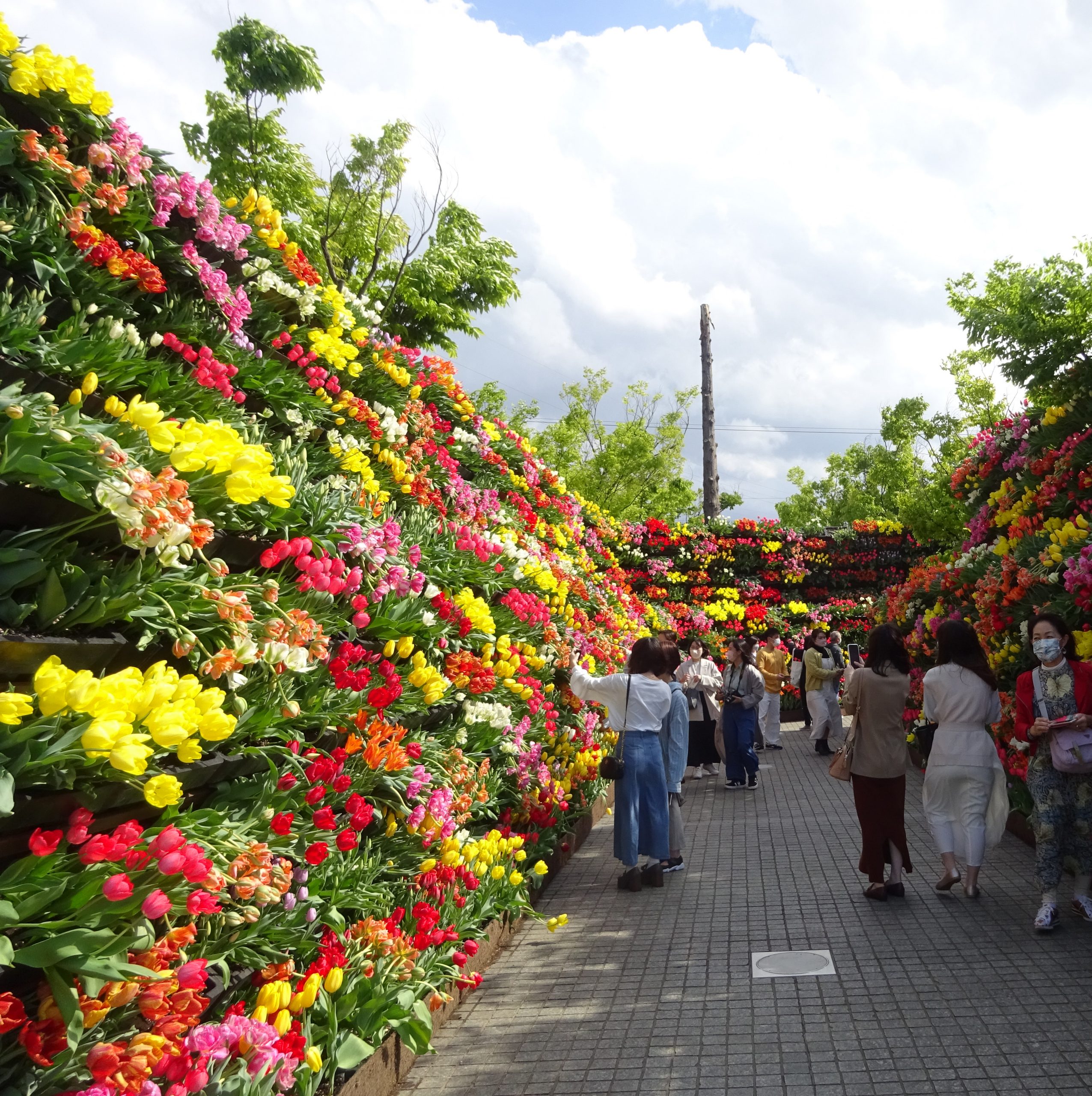 Parking
Parking Fees
| | |
| --- | --- |
| Regular Vehicle | ¥500 |
| Microbus | ¥1,000 |
| Large Bus | ¥2,000 |
*Capacity for approx. 3,400 vehicles
*If parking in the vicinity of the venue is full, a free shuttle bus will run from the designated parking areas.
*During the Fair period, free shuttle buses will connect the The Tonami Tulip Park with JR Tonami Station and with other Fair venues in the vicinity.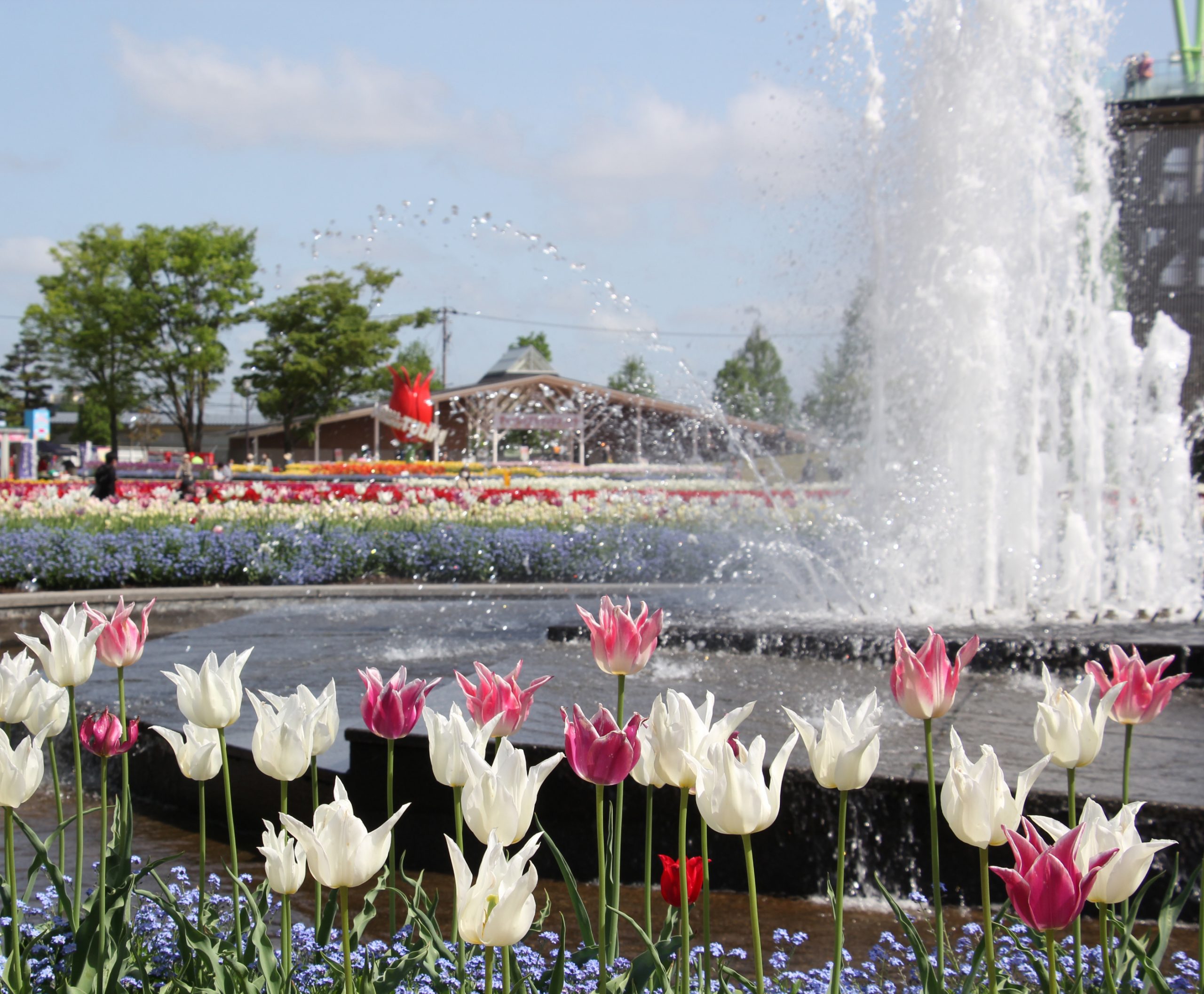 2010 TONAMI FLOWER AND GREENERY FOUNDATION All Rights Reserved.